I will be one of the millions of people around the world who will be up early watching the Comrades 2019 on Sunday 9th June. My TV will be on SABC 2 all day until the gun sounds off the close of the race. The Comrades Marathon will also covered by SuperSport.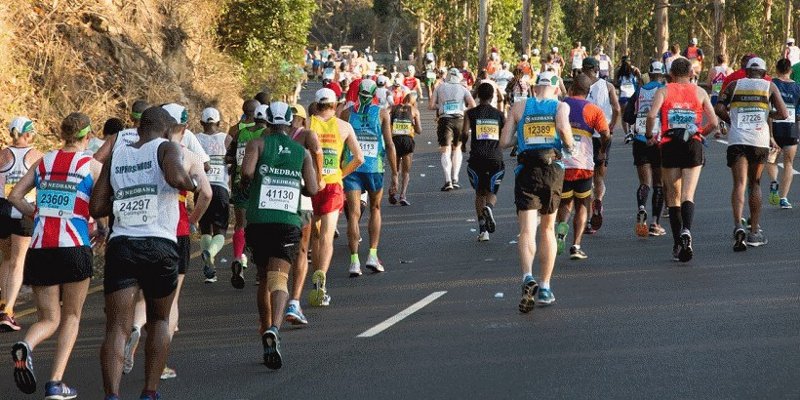 I often cry a few times during the race, a few like at least 10 times. I cry as I watch the runners struggle, overcome their pain and push on. I especially love the parts where other runners help a struggling marathoner. So many times, I have seen a runner ready to give up and some Good Samaritan comes along and eggs them on and they recover and keep going. It clearly is a mental and a heart sport.
If I were to ever run the Comrades, I would want to run in one of those caravans where there is a pacesetter running at an easy pace that ensures everyone in the caravan completes the race before it cuts off. There is something about a group of people running together that makes it seem doable as together we are stronger.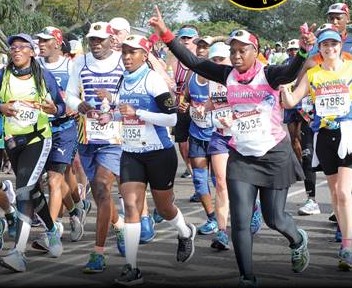 Currently I have no intention of ever running the Comrades Marathon, I can't imagine anything moving me to the point of wanting to put myself through such torture, cause the Comrades does look like pure torture; which is why I am blown away by Sabie Mashigo!
With all the rape, murder and human trafficking that has been taking place in our beautiful country, Sabie Mashigo, 40 has been affected by this with her two little cousins being raped and knifed to death. She has decided to raise awareness by running barefoot at this year's Comrade's Marathon. She hopes to raise funds for a rape survivor centre in Kimberly. The campaign is called #Run4her and is an initiative about raising awareness of the disgrace of sexual violence in South Africa. The violence against females really needs vigorous attention and it needs to end. This is really a great initiative, Sabie Mashigo deserves our wholehearted support. Let's support this amazing cause.
Watching the cut off is so stressful for me, it literally breaks my heart watching those runners who are seconds away from the finish line when the cut off gun goes, and just like that, they are recorded as though they have not completed the race.
I will definitely be rooting for Sabie Mashigo tomorrow. I am already imagining quite a few runners coming to her aid and egging her on when the race gets tough, I know this will make me cry.
The first ever Comrades Marathon was run on Empire Day, 24 May 1921, a total of 34 runners lined at the Pietermaritzburg City Hall to commence a race to Durban to commemorate the spirit and camaraderie of the soldiers who fought in the Great War (WWI). The Comrades Marathon was founded by Vic Clapham (a war veteran & SA Railways engine driver) whose vision was to create a living memorial to the spirit of those comrades who suffered so greatly in the war. The first race was run on old dust roads, with the runners having to pass through several gates and at least one stream.
In 2018 a total of 16 446 South African men entered while 4 779 South African women entered. As the 2019 comrade's approaches, recent reports have announced that 17 000 South African men have entered while only 4 000 South African women have entered. While the comrades are an international affair, I think it is important to focus on the South African numbers.
Some of the top female athletes in our country have been known to partake in comrades. Prominent names such as Fikile Mbuthuma, who finished in the top-10 of the Comrades and was South Africa's second-best female in last year's World 100km Championship , this is a spectacular achievement for all females and even for me who isn't even that much of a fitness bunny has to say this really does put women empowerment on top.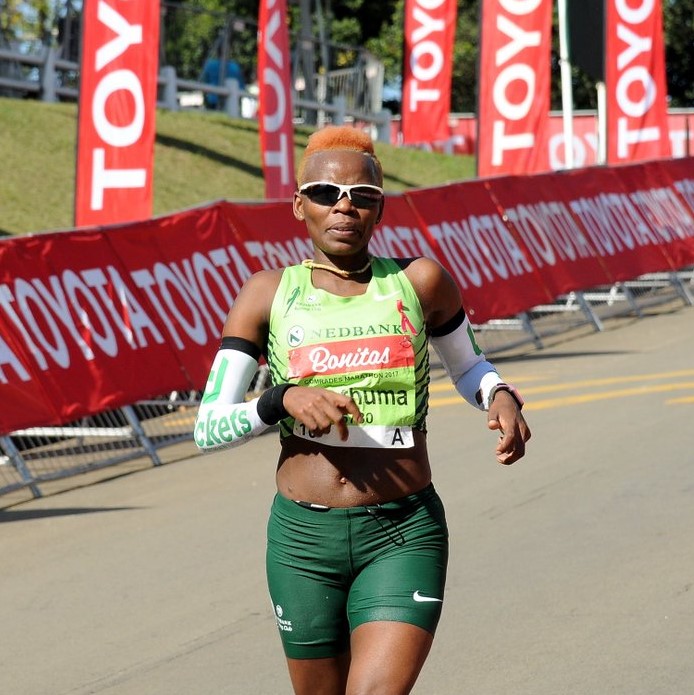 Although we need to up our black female numbers, we have also had females such as Blanche Moila who held national titles for 10km, 16km and 21km during the 1980s, represented South Africa at the World Marathon Championships in 1993. She has also made history in 1984 when she became the first female black athlete to be awarded Springbok colours in Apartheid South Africa. At the age of 60 now, she is still a top performer and remains an inspiration to black women athletes.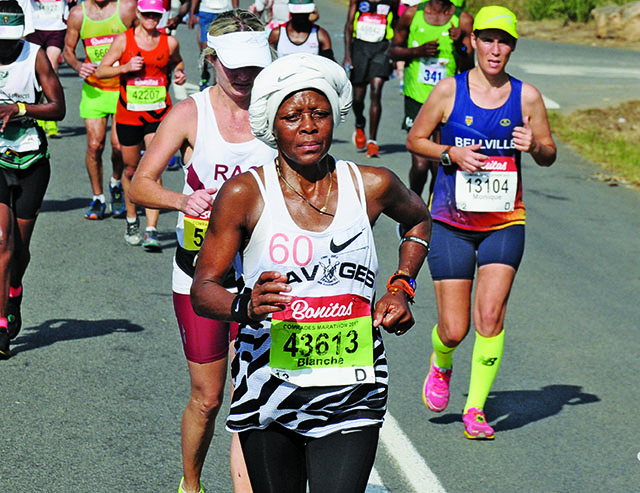 We also must mention Nokuthula Dubazane, an environmentalist who has a strong passion for long-distance running. She may not be an athlete, but she has taken part in the comrade's marathon and has a huge passion for running.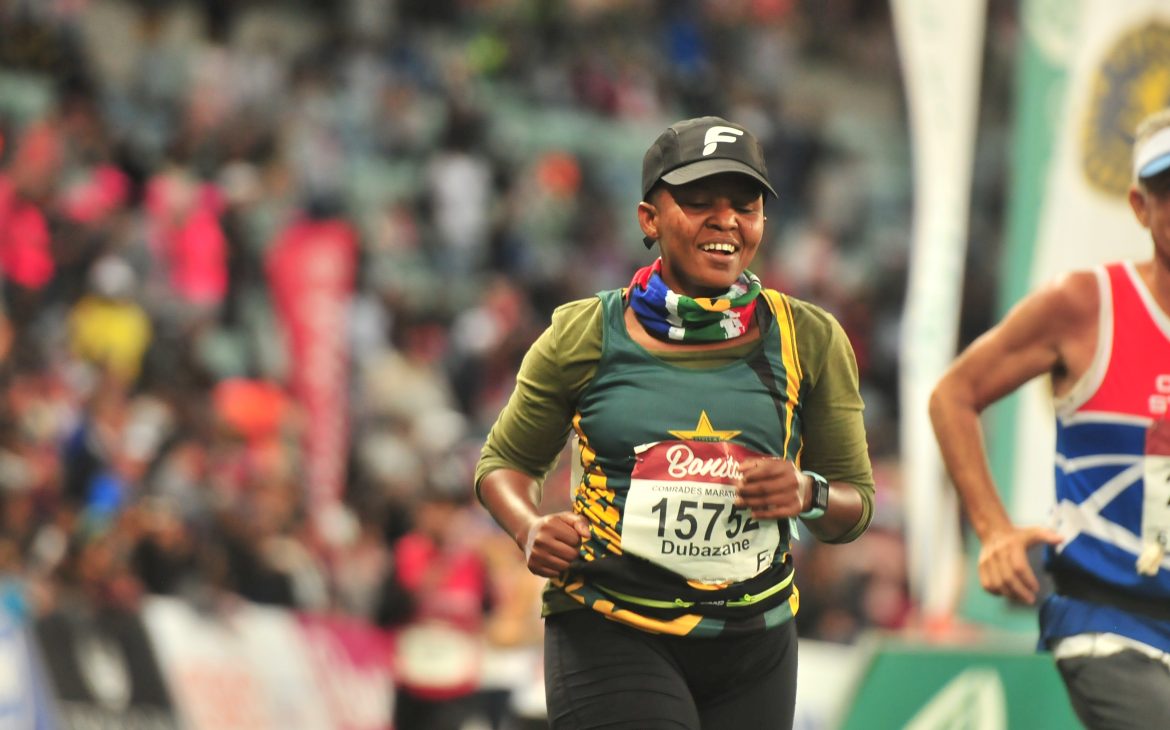 For me it has never really been a goal to partake in the comrades marathon just the thought makes my muscles weak, its only because I am not much of a fitness bunny (a topic for another day). However, I have seen a lot of really determined people around me who want to partake in the comrades marathon at least in some point of their lives, this being the females around me. I think it must be a female achievement to complete the comrade's marathon knowing people like Fikile Mbuthuma, have completed it and I think as a female that is motivation enough to want to at least try.
With all the unfair drama and attention that Caster Semenya has been getting these past few months, I will be rooting for all the women running tomorrow. Females are really progressing in the sports field especially in things such as The Comrades Marathon I mean for the longest time men were seen to be more physically able to take on the Comrades simply because they were well men…
Women and black athletes were only officially allowed to participate in the Comrades Marathon in 1975.
But with the participation of female's like Fikile Mbuthuma, well we can safely say things have taken a turn and really women are making their space known in this male led environment. I can't wait for the day when an equal number women to men participate in marathons and ultramarathons alike, and all sports in general. Sports are a great way to leverage natural talent as a career with financial reward. In South Africa and Africa in general we are yet to unlock the economic potential of sports. Often times there is the gender pay gap inequality, and this is also applies in sporting competitions. Girl Boss commends the Comrades Marathon Association for making the prize money equal for both gender, this is progress.
I feel something such as The Comrades Marathon must be a passion and goal you have for yourself in life and that's the only way you would want to partake in it, prepare for it and complete it. We really need to bring up these female participation numbers from 4000, we should at least be at 10 000 in the next three years in my opinion. I hope everyone tunes in to watch and witness another female win The Comrades Marathon, it really is a victory for all women and helps change how men and women see the capabilities of women.