In 2021, luxury single malt whisky brand, Glenfiddich launched its latest expression in the Grande Series, Glenfiddich Grande Couronne. Meaning 'Great Crown', the name 'Grand Couronne' is an expression positioned as the crowning achievement of the Glenfiddich range. This is because it is aged for 26 years and then finished in French cognac oak.
This year, the luxury whisky brand is rolling out a series of rich content-lead stories that see the brand bringing key individuals from the worlds of fashion and interior design together for the return of the Glenfiddich Home Bar Challenge. This is a campaign where a Glenfiddich consumer stands the chance to win a luxury home bar makeover.
The two designers will go head-to-head, challenging each other around creating, celebrating, styling and enjoying the perfect moment at your own luxury home bar whilst sipping on Glenfiddich Grande Couronne as the star of the show.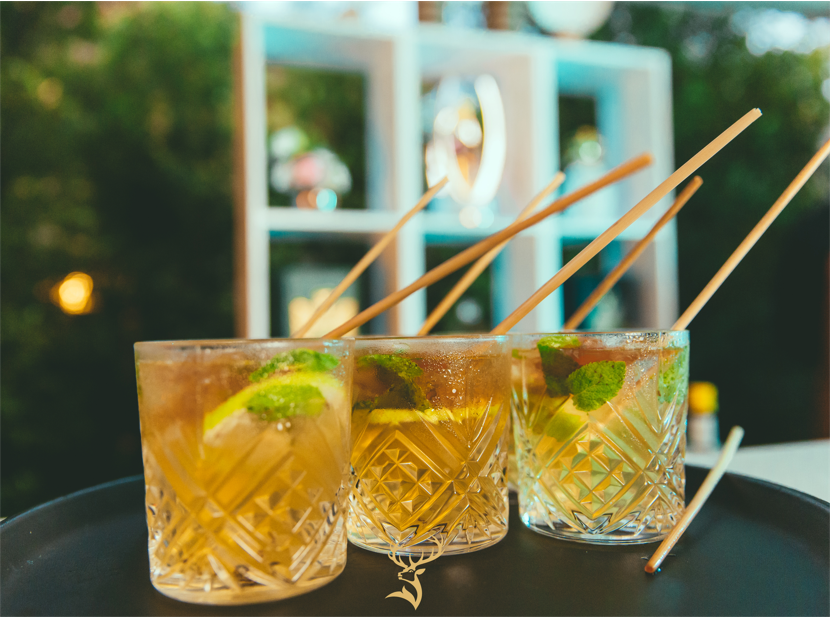 One such individual is award-winning and internationally recognized fashion designer, Mzukisi Mbane, owner and founder of the Afro-futuristic luxury brand Imprint. Loved both locally and abroad, Imprint is known for designing collections that are vibrant, luxurious and boast inspiration from Mzukisi's Xhosa roots.
Glenfiddich collaborated with the fashion designer in 2021 to create a bespoke print inspired by the Grande Couronne's filigree bottle design, with the prints being made into a one-of-a-kind garment – the Grande Composition – which was successfully auctioned off at the Glenfiddich Challenger's Club. Mzukisi's Grande Composition went on to form part of 'The Filigree Aesthetic', a collection of Glenfiddich Grande Couronne inspired NFT garments designed by crypto fashion designer Fung for Crypto Fashion Week and amplified globally by HighSnobiety.
"As someone with a very curious mind, I am often my most creative when thinking out of the box and on my feet. This allows me to create designs others may never have thought of, or imagined could work. I will always try it but make it fashionable, comfortable and never neglect the person I'm designing for. It all needs to work together and be something we both can be proud of. That's why I love the work I've done with Glenfiddich as partners during the first campaign, and look forward to more exciting times ahead with the next one," says Mzukisi.
Dialling up the luxury factor and design elements, Glenfiddich has invited multi-award-winning and proudly African interior designer and interior design studio owner, Donald Nxumalo, to join the grand affair alongside Mzukisi. Together, they will set off to crown the occasion of delivering a luxury home bar for one lucky Glenfiddich consumer.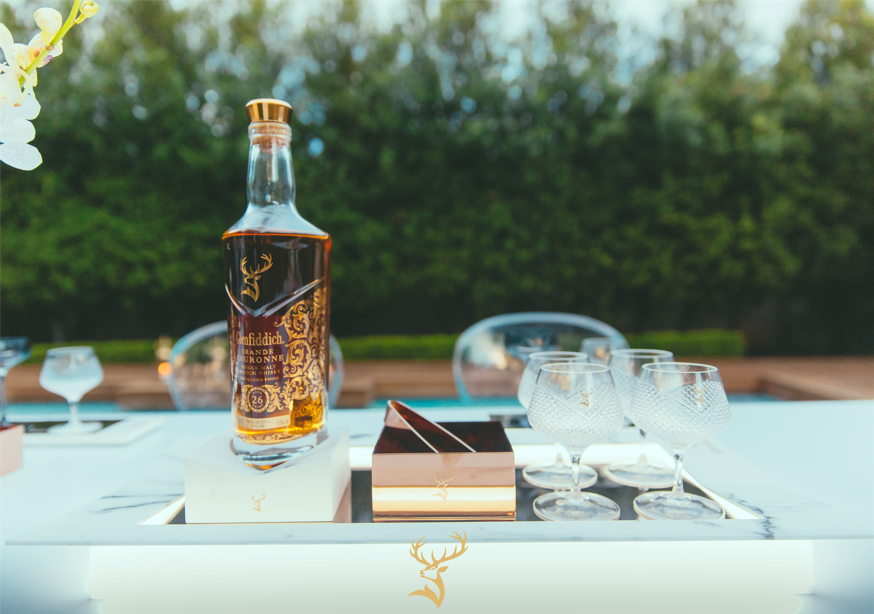 "Designing allows me to dream and go places, it frees and enables me, and unlocks both my and my client's vision," says Donald.
The Challenges will encapsulate Glenfiddich Grande Couronne as the epitome of opulence, to be uncorked at your most grand and meaningful celebrations, which will be seen in the grand finale of the challenges – a Grande Soiree. The very name 'Grande Couronne' is a promise of excellence in each drop of this precious single malt, which will fittingly be expressed through the two designers' creative genius.
"We are delighted to be launching the next phase of the Glenfiddich Home Bar Challenge with Mzukisi and Donald, whom we believe will elevate the campaign and truly deliver on a home bar with distinctive edge, and in style," says Kelly Johnson, Marketing Manager of Glenfiddich South Africa.
For more on how the campaign unfolds and engages consumers, follow @glenfiddichsa.